Almeda Fire Relief Fund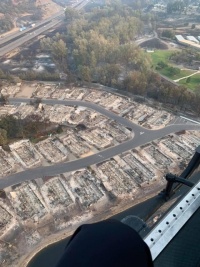 The Ashland Rotary Foundation (ARF) is the charitable arm of the Rotary Club of Ashland. It is a 501c3, and as such, all donations to the ARF are tax deductible. The ARF is establishing a new fund in order to respond to the crisis in our extended community due to the impact of the Almeda/Glendower fire. This fire impacted the communities of Ashland, Talent, Phoenix and Medford although the brunt of the damage occurred in Talent and Phoenix. The Rotary Club of Ashland is working with the other nine Rotary clubs in our region to raise funds for fire relief. The donations collected by our club will be combined with what other clubs raise and deposited with the United Rotary Clubs of Southern Oregon, a non-profit that was formed around another local service project, but has now been repurposed to focus on disaster relief for those most impacted by the fire. Three members of our club will join the Board of Directors for the United Rotary Clubs of Southern Oregon, an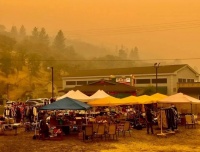 d will be participating in the decisions related to how the funds are disbursed. Two important criteria will be that potential or
ganizations will be using the funds in our local communities only, and that they have a strong record of effective fiscal management and low administrative fees. By combining our donations we will be able to make more significant donations to local organizations as well as demonstrate the impact that Rotary makes in our local communities. Your donations to the ARF fire relief fund will be managed by our club, and a record or your donation will be provided to you from ARF.
Please click "Donate" to help fund this vital emergency relief!