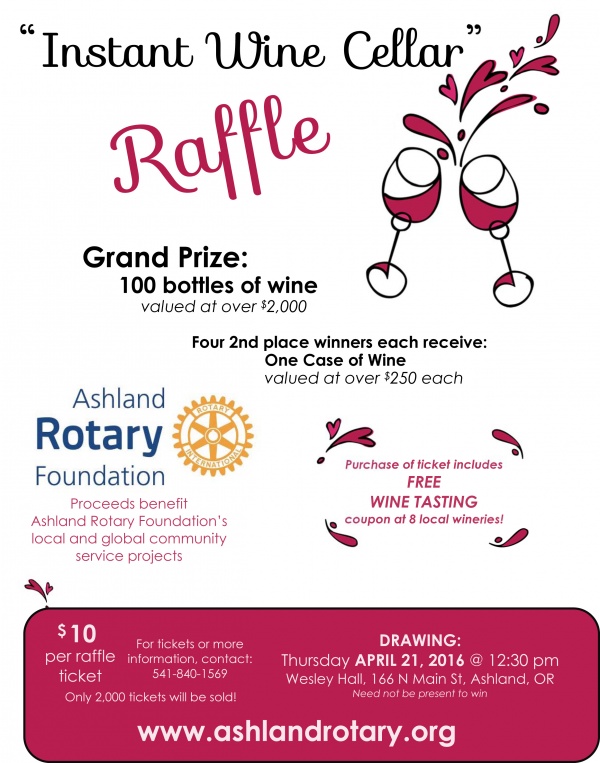 ---
The annual Wine Raffle is the single largest fund raising event for the Rotary Club of Ashland. All of the proceeds support club projects such as the Easter Egg Hunt, the Holiday Dinner, International Youth Exchanges, Group Study Exchanges, and World Community Service projects.

The winning ticket will receive an Instant Wine Cellar of a selection of wines from Southern Oregon Wineries. Tickets will also be drawn for 10 consolation prizes of single cases of wine. A maximum of 3,000 tickets will be sold at $10 each.
We will be featuring our Southern Oregon Wine industry throughout the fundraising period with wine tasting events offered each week.